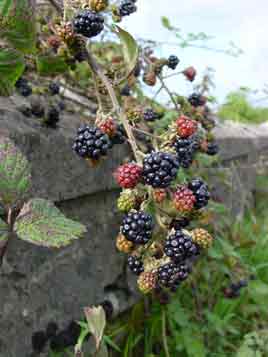 fall is forging ahead regardless of the fact that it canNOT possibly be fall...summer was too fast...we must have lost some days in the calendar.
but regardless of how fast i feel time has gone....it is moving....the low fog envelops us each morning...even now, it is hugging the foothills of the cascades, the storms are beginning...last night sending thunder and lightning to our door, the leaves are beginning to change...their last glorious act before falling to the ground.
the thing i am mourning the loss of today is the late summer blackberries....i LOVE them. this morning, i ventured outside in my pajamas to wade through the dewy grass and fog and fill a bowl with blackberries one last time...i got just enough to cover my cereal and they were delicious....and i will miss them, until next year.